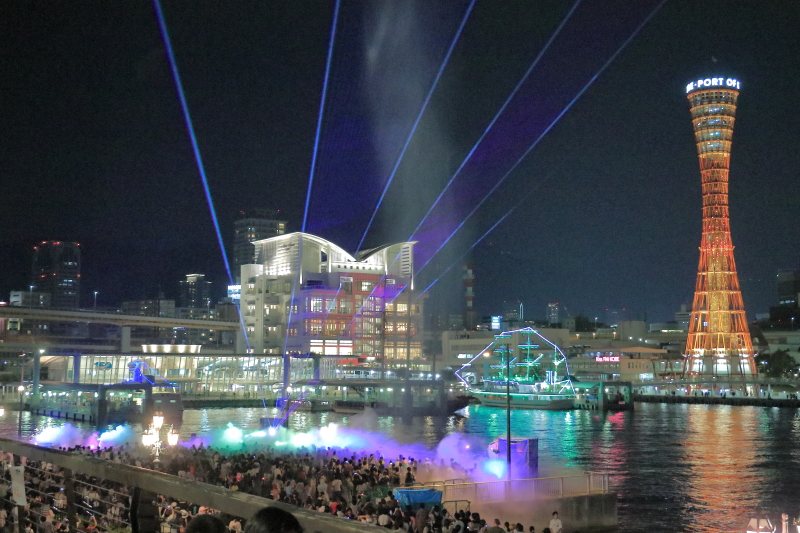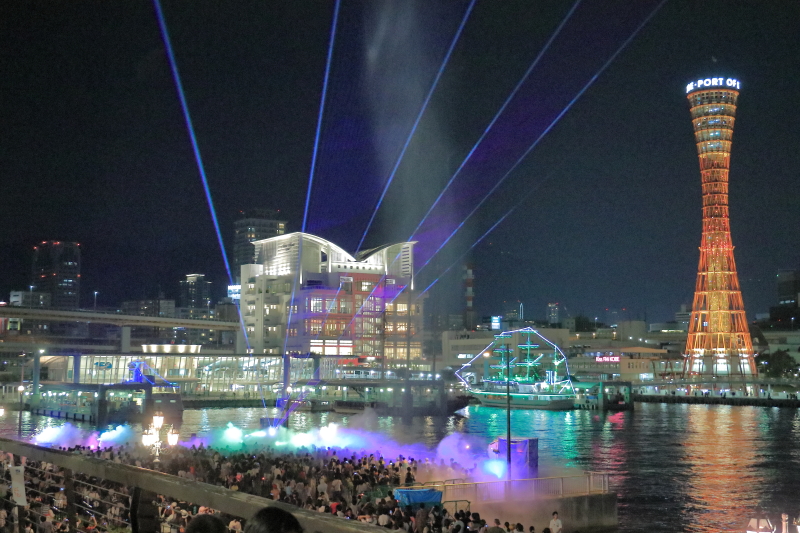 What "Umie Splash Fantasia" is
"Umie Splash Fantasia" illuminates the port of Kobe in the night of summer. This is an entertainment show you would enjoy for free. Glittering lights, lively music and dancing smoke will make you excited.
Date & Place
Date:2017.8.11. – 2017.8.22.
Time:【1】19:10~【2】20:00~【3】20:50~
Venue:Kobe Harborland Umie Mosaic, around coast
Payment:FREE
※it might be cancelled because of bad weather
※You would be wet with splashing water. Take care of your belonging, especially for your camera and phone.
Website:神戸ハーバーランドumie :: Splash Fantasia 2017開催!
Gallery
Photo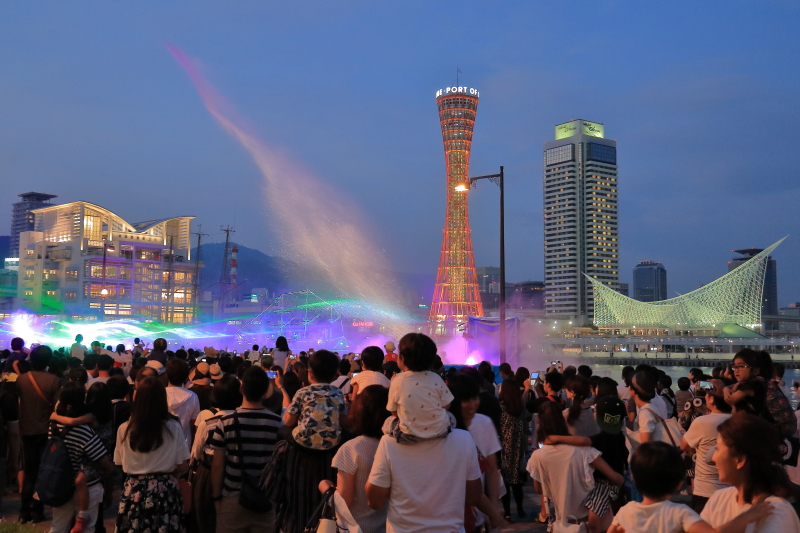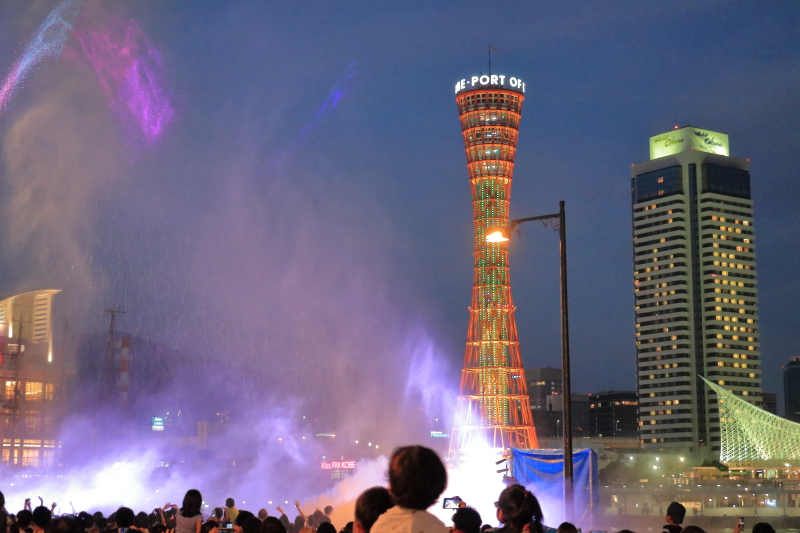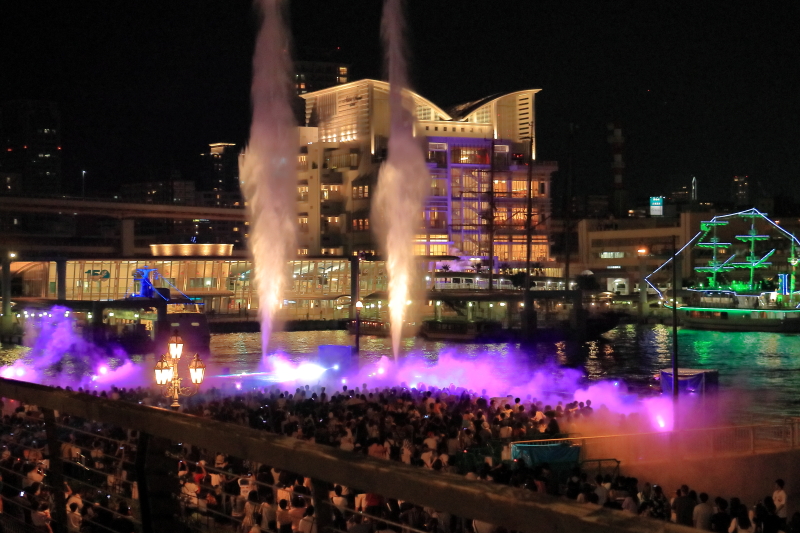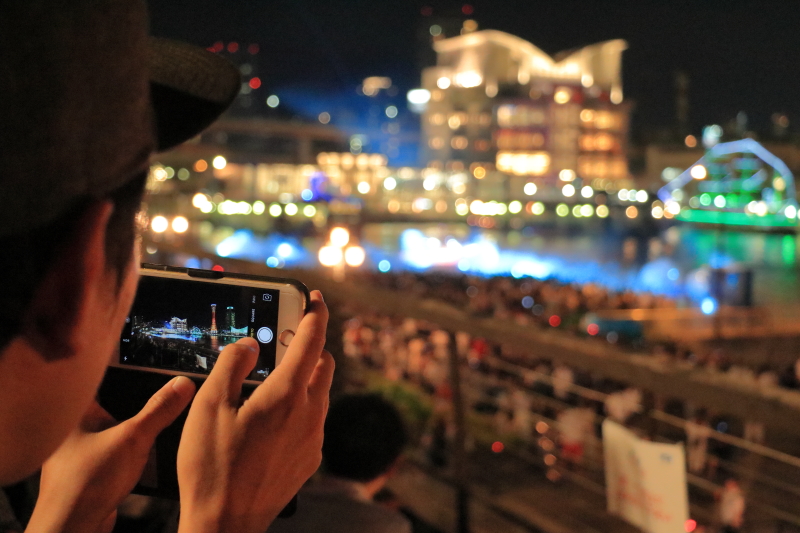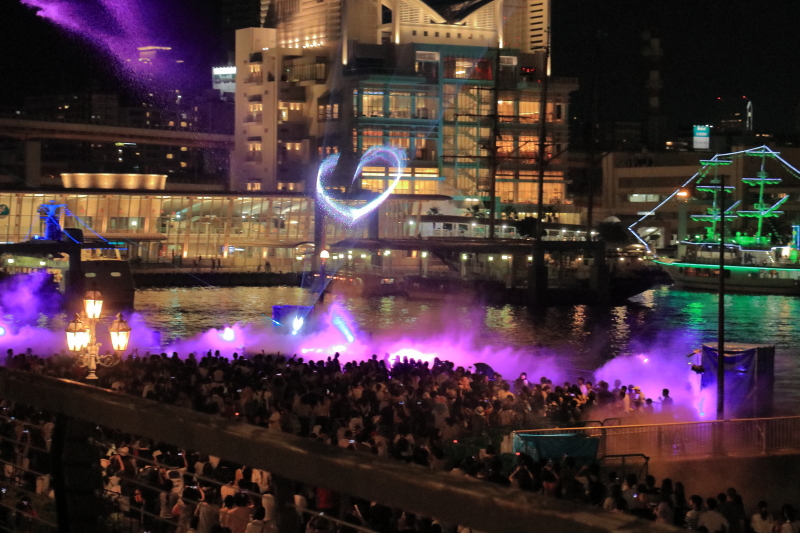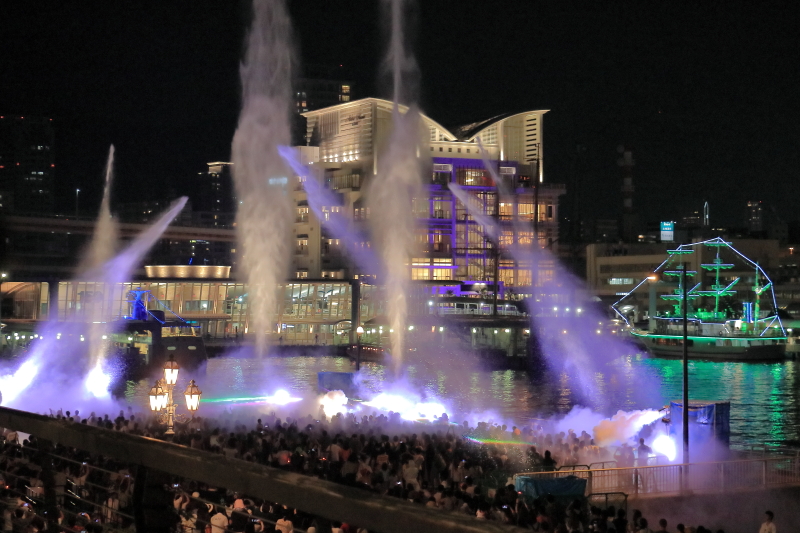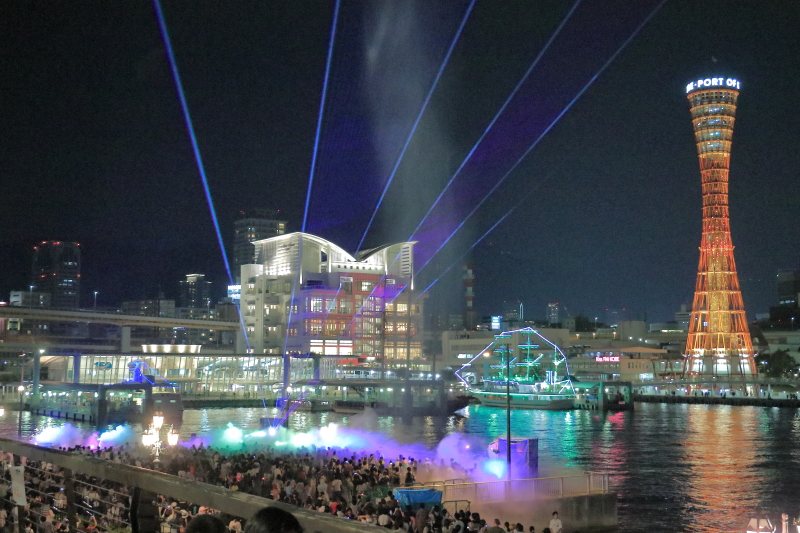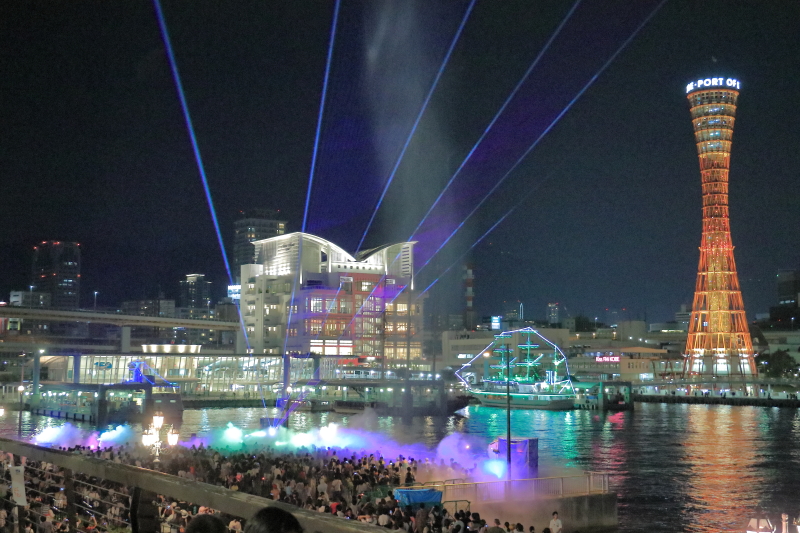 Movie
今日から始まった「スプラッシュファンタジア」。
神戸ハーバーランドumieモザイク前の海岸で夕方三回開催しています!8月22日まで。水と光と音楽とスモークが合わさったショーです。 #SplashFantasia2017 #スプラッシュファンタジア pic.twitter.com/yOR4GhPuwN

— Aki 神戸ファインダー (@Aki_for_fun) 2017年8月11日
Umie Splash Fantasia 2016
Thank you for reading my article!
This personal website "Aki's KOBE FINDER" brings you hot information about the KOBE city. I am trying to capture cool moments of the KOBE city with my camera.
I'd really appreciate if you share this article via social media.
I have Facebook, Twitter, YouTube and Instagram. Please follow me.
Thank you again.