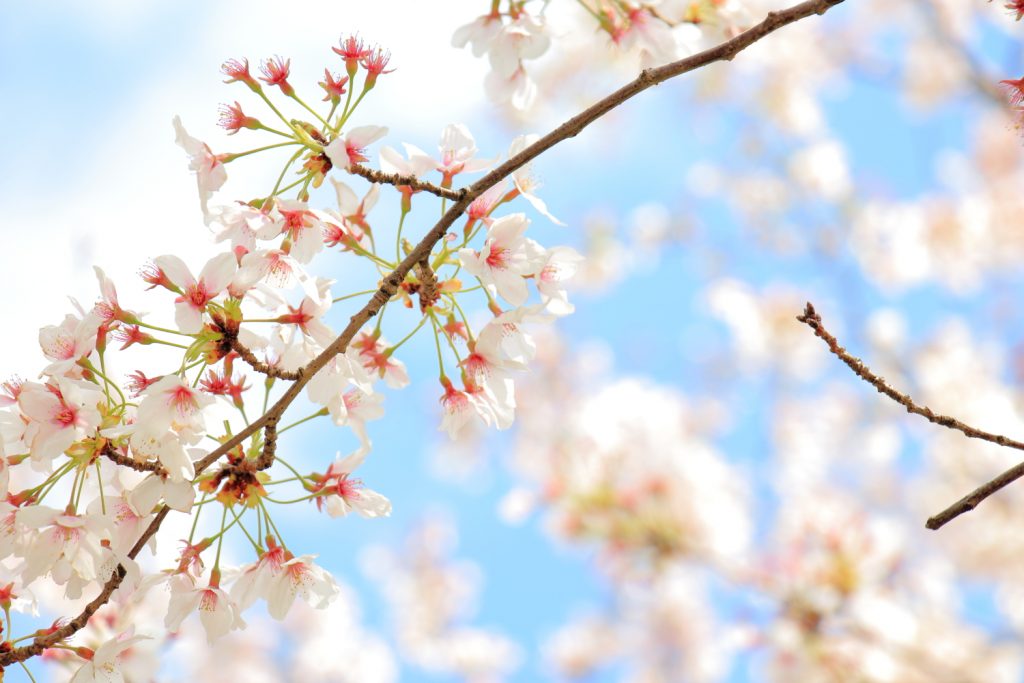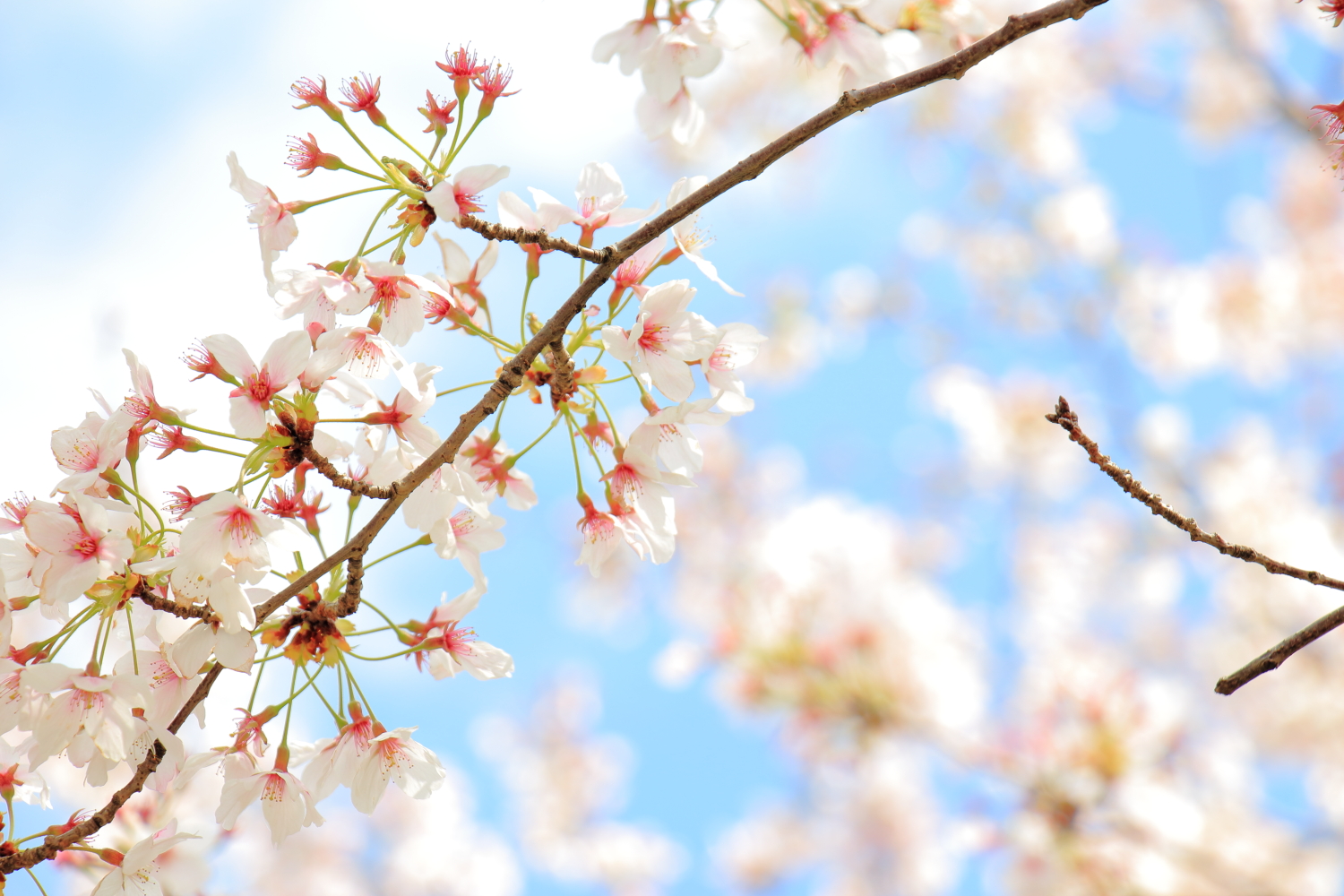 The season of Sakura (桜, Cherry Blossoms) has come! This is my recommendation spots to view sakura in Kobe city, Japan.
Sakura Spots in Kobe
Togagawa Park, 都賀川公園
Togagawa Park is in Nada-ku, Kobe. There are many sakura trees along Togagawa (Toga river).
WEB:都賀川公園|神戸の身近な公園情報

Yuzuruha Shrine, 弓弦羽神社
Yuzuruha Shrine is in Higashinada-ku, Kobe. There is a Sakura Tunnel in front of the shrine. Shidare cherry (a variety of cherry tree with drooping branches) in the grounds is also great to see.
Yuzuruha Shrine
Address: 2-9-27 Mikagegunge, Higashinada-ku, Kōbe-shi, Hyōgo-ken
5 minutes walk from Hankyu Mikage station
WEB:http://www.yuzuruha-jinja.jp/


Oji Zoo, 王子動物園
Oji Zoo is one of the most popular Sakura Spots in Kobe. Not only during the day but also the night time is great to view sakura. The sakura trees in Oji Zoo will be illuminated since 6th to 8th April.
Oji Zoo
Address: 3-1 Oji-cho, Nada-ku, Kobe
Access: Walk 3 minutes west from Exit 3, Hanky Oji Koen Station/ or take the JR and get off at Nada Station and walk 5 minutes north.
TEL:078-861-5624
Closed:Wednesday and December 29th to January1st *Open if a national holiday
Opening Time:
9:00 to 16:30 from March to October
9:00 to 16:00 from November to February
Admission Fee:Adults; ¥600, Junior high school students and under; Free
Parking:390 cars (fee charged in 30-minute time units)
English Pamphlet:http://www.kobe-ojizoo.jp/pdf/pamphlet_en.pdf
Night Sakura View
April 6(Thu), 7(Fri), 8(Sat) 6pm – 8:30pm
Admission Fee: Free, Donation ¥100 is welcome
You would not see any animals during the night.

Sakura Tunnel, 桜のトンネル
This is a public road. You can't have a hanami party here, but this sakura trees are worth viewing.

Kobe Water Science Museum, 水の科学博物館
Kobe Water Science Museum
Opening Time: 9:30-16:30
Closed:Monday
Admission Fee: Adults ¥200, Children¥100
Address: 37-1 Kusudanichō, Hyōgo-ku, Kōbe-shi, Hyōgo-ken
TEL: 078-351-4488
WEB: 神戸市 水の科学博物館
Ikutagawa Park, 生田川公園
Ikutagawa Park is in Chuo-ku, Kobe. A lot of people to come here to enjoy hanami parties. Sakura trees are illuminated during night.
3 minutes walk from Shin Kobe Station.
WEB:生田川公園|神戸の身近な公園情報
Meriken Park, メリケンパーク
Meriken Park is being renovated and will open on 5th April 2017. It is reported that there will be sakura trees inside the park.
Sumaura Park, 須磨浦公園
3200 sakura trees are in Sumaura Park. 
Address:  Ichinotanichō 5 Chome−3, Suma-ku, Kōbe-shi, Hyōgo-ken,
Admission Fee: Free
Very close to Sumaurakoen station (Sanyo rail)
Zenhukuji / Zenhuku Temple, 善福寺
There are four old Sidare cherry trees in the grounds of Zenhukuji.
Address: 1645 Arimachō, Kita-ku, Kōbe-shi, Hyōgo-ken
Admission Fee: Free
5 minutes walk from Arimaonsen station
TEL:Arima onsen information 078-904-0708
WEB:善福寺(曹洞宗) | 有馬温泉観光協会公式サイト
Sakura Spots near Kobe
Akashi Park, 明石公園
Shukugawa Park, 夙川公園
Himeji Castle, 姫路城
Tarumi Great Sakura, 樽見の大桜
Hiokayama Park, 日岡山公園
Akomisaki Park, 赤穂東御崎公園
Tatsuno Park, 龍野公園
Enjoy Sakura!
Thank you for reading my article!
This personal website "Aki's KOBE FINDER" brings you hot information about the KOBE city. I am trying to capture cool moments of the KOBE city with my camera.
I'd really appreciate if you share this article via social media.
I have Facebook, Twitter, YouTube and Instagram. Please follow me.
Thank you again.